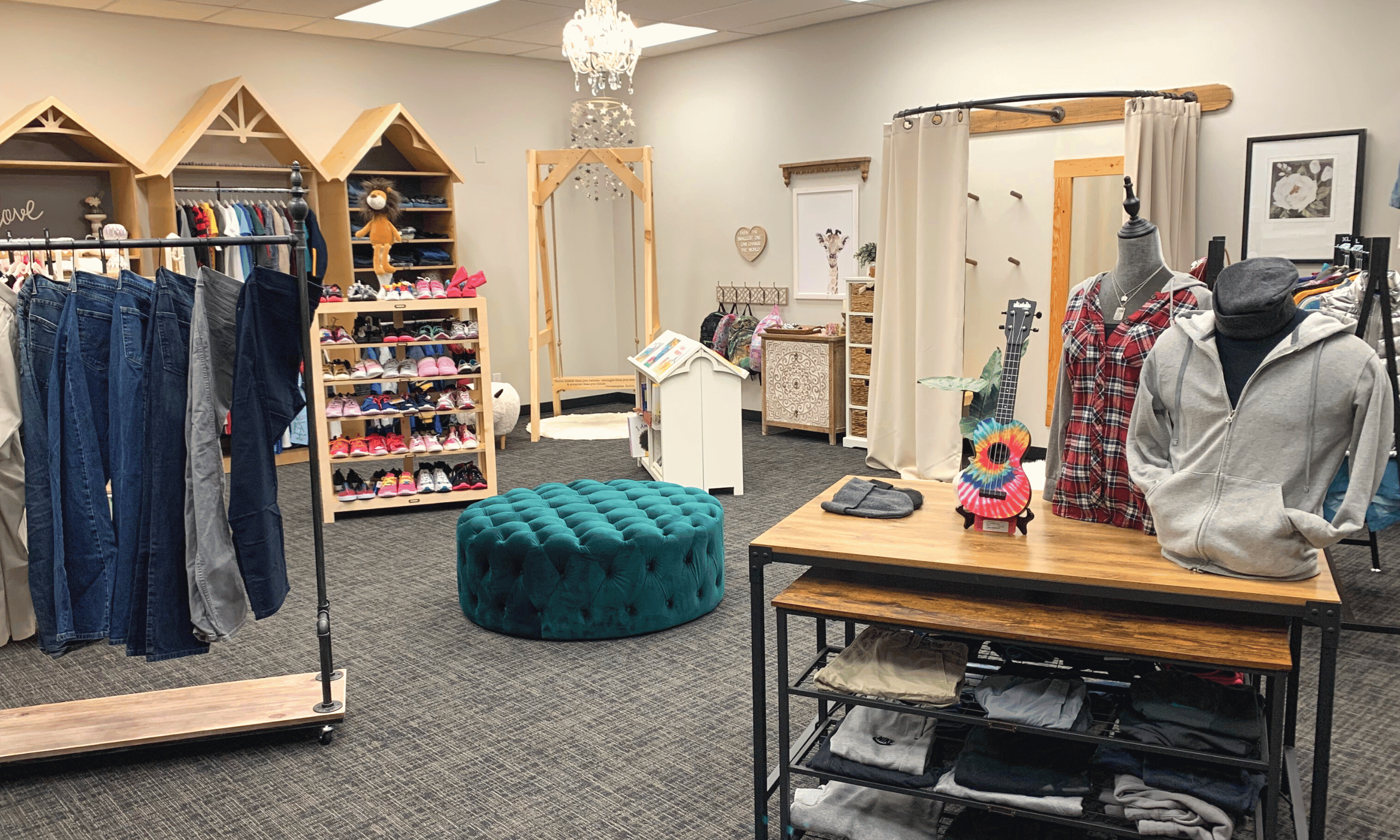 Brighter side giving store
Referrals
PURPOSE
Brighter Side Giving' Store, an initiative of Every Child Lane County, is available by appointment for children to "shop" for an array of needed items at no cost to them or their family. By booking an appointment, you are requesting a shopping experience for a child in need.
CLIENTELE
The store is intended for school-aged kids experiencing crisis. A crisis is defined as a condition of instability or danger or a dramatic emotional or circumstantial upheaval in a person's life.
This may include children who are in the foster care system; have experienced sexual violence or abuse; are living with a lack of housing resources, food resources, or crime protection; have been impacted by a natural disaster; are experiencing life changes due to a family member's illness; are experiencing suicidality; or are experiencing a major life change such as teen pregnancy.
WHAT WILL A CHILD GO HOME WITH?
Shoppers have the opportunity to take home up to four outfits (tops/bottoms), a winter coat, a sweatshirt, sneakers, pajamas, seasonal items (mittens, swim trunks, sandals, boots), a backpack, a special item (toy, wallet, purse), and a new book.
GENERAL GUIDELINES
Brighter Side serves youth who are school-aged, usually ages 5-18 and grades K-12.
Brighter Side serves youth who are in need of a dignifying experience, not a full wardrobe.
One child per appointment time. Each newly created appointment will generate a new intake form for any additional children. Please do not attempt to add information for multiple children on one appointment intake form.
An adult must accompany the child to the store. Please plan to stay on-site during the appointment.
In order to accommodate the most children possible, please limit requests to 2-3 visits per child per year.
LOCATION
Mannahouse Church (on North Game Farm Road near Costco) is partnering with Every Child to house the store at no cost to support this program long-term.
MANNAHOUSE CHURCH
89780 N. GAME FARM ROAD
EUGENE, OR 97408
Store Access: The appointment entrance is located on the South side of the church, marked by double doors a "Brighter Side" sign facing the playground. Upon ringing the doorbell, a volunteer will escort the child and accompanying adult to the store.
STORE APPOINTMENT TIMES
APPOINTMENTS ARE 30 MINUTES LONG
Mondays: 3:00/4:00/5:00
Wednesdays: 3:00/4:00/5:00
Thursdays: 3:00/4:00/5:00
Weekend appointments by request only. Contact info@everychildlane.org for more information.
REFERRAL PROCESS
Referring agencies and personnel should provide this URL to the referred family. The adult who is accompanying the child to the store should select an appointment time and complete the intake form. If the referring personnel happens to be accompanying the child to the store, they should create the appointment and fill out the form.
TRANSPORTATION SUPPORT
Every Child Lane County may provide transportation to Eugene/Springfield residents in the form of a taxi, if the child and accompanying adult would not otherwise be able to access the store. Requests for transportation must be made 2 business days prior to the appointment by calling 541-321-5731 or by emailing info@everychildlane.org.
Every Child mobilizes community to uplift children & families impacted by foster care in Oregon.